Garyk Lee
Renowned creator, Garyk Lee studied Architectural design at Oklahoma State University. He launched his fashion career in 1986 with the opening of his couture salon in Beverly Hills. Garyk created numerous fashion shows as well as being a special guest of many television talk shows.
Mr. Blackwell
, International Fashion Critique, praised Garyk for his talent and compared his work to Adrian, screen designer for
Joan Crawford
, as well as many other leading ladies.
With
Neiman Marcus
and many other fine stores recognizing Garyk's innate talent, he decided to move to New York City in the fall of 1989. He designed for the Interactive play "Tamara", featuring
Elke Somers
who proudly wore his retro twenties couture for this period play. Garyk coordinated and showcased his fall 1991 collection with a runway show for Absolute Vodka at Parsons School of Design. In the mid nineties he attended a fundraiser for Rowan House, a home for "Mothers of Abuse" founded by Rena Rowan, designer and owner of Jones New York. That evening Garyk, escorting a beautiful model wearing one of his couture gowns, received great praise from
Albert Nipon
, renowned designer of the seventies and eighties. Mr. Nipon referred to Garyk's talent as pure original and has acted in a mentor role to Garyk over the years. Garyk's volunteer work with the young "Mothers of Abuse" through various art programs he initiated at Rowan House lead to an Outstanding Service Award in 1997.
A trip to Bucks county Pennsylvania fostered an epiphany for Garyk as he envisioned a calmer life outside of Manhattan. With a move to the countryside, Garyk's love of interior design began to surface. Main Line Philadelphia was smitten with Garyk's interior art talent as he was commissioned to do many Fresco's and original murals. By the late nineties he involved himself in many projects including the renovation of a 30's deco home in the renowned, Los Olis district of Fort Lauderdale, Florida. Garyk also designed the high-tech architectural packaging for Made 4 Men skincare and won the prestigious New Jersey Packaging Executives award in 1999 for his fine classic product design.
In 1998 Garyk conceived the idea of a fashion theater styled runway show and brought it to the American Paralysis Association. In May 1999, this star studded event was held at Raleigh Film Studios in Beverly Hills Ca. honoring
Christopher Reeve
. Dinner chairs included
Steven Spielberg
,
Albert
and
Pearl Nipon
, as well as
Sherry Lansing
, CEO of Paramount Studios. Garyk spearheaded and co-chaired this event with Laurie Rosenthal, whose husband Mark, owner of Raleigh Film studios, was also a Dinner Chair. Garyk not only designed the sound stage for this gala event, he premiered a Tran Seasonal Collection and showcased a beautiful jeweled gown on Christopher Reeve's wife, Dana.
It was this event created by Garyk where the foundation announced the new name: The Christopher Reeve Foundation.
Soon after this West Coast event, Garyk and his life partner purchased a home in Palm Springs. All the while, his gorgeous evening wear was licensed through a manufacturer in New York City that produced
Bob Mackie's
Evening ready to wear collection. By 2001, Garyk realized he longed to live full time in California and left the East Coast and Seventh Avenue for the serenity of the desert.
Upon his arrival in Palm Springs, he was commissioned to design 3 new fashionable, character labels for locally owned and nationally distributed, Rainbow Ridge Wines.
For two years in a role, Garyk has designed the Daytime Emmy Award gala gown for Palm Spring's own,
Judith Chapman
, star of Young and the Restless.
Garyk continues his Art through commissioned fashion, product design, paintings and murals, including works in the Rancho Las Palmas Marriott Resort as well as historic, "Kim's Corner Marketplace" in Venice Beach California. Garyk is currently in pre-production on a television dramady where he will feature many of his various talents.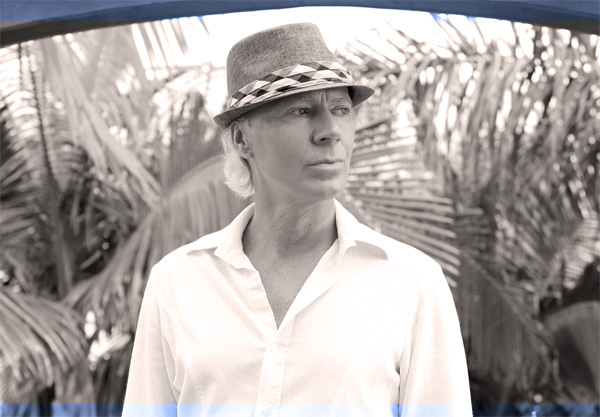 testimonials
more